Probably my all time favorite topic for writing/conversations is successful Estonians. And the topic becomes even better when I can talk/write about it in the London context. It is like mixing two good things (like ice-cream and chocolate) and get an even better new thing (chocolate ice-cream;)).
This week I had the opportunity to attend Kriss Soonik "Voodoo Valentines party" at 32 Dover Street, Wolf&Badger. Kriss launched her new Spring/Summer 2013 collection with dazzling lingerie models, drinks and surprises.
Kriss Soonik is an Estonian lingerie designer, who is behind the creation of loungerie – "the perfect mix of luxe loungewear and lingerie blurring the boundaries with fashion. It's not cute and sweet, it's sexy and powerful. It is loungewear with an edge". This is pretty amazing! Both Kriss herself as well her loungerie. It is hard not to fall in love with the shocking pink lace bodies and sexy little black lace knickers. Find out more abou her at www.kriss-soonik.com and www.estonianworld.com.
In 4-5 short years Kriss Soonik loungerie has managed to expand her brand, regardless of the harsh economic climate, and is now represented in 11 countries all over the world. All the designs are made in Estonia from the finest materials sourced around the globe.
This year for the Valentine's Day Kriss teamed up with 9 other independent lingerie brands to shower us all with love and gifts. No objections on my side! 🙂 But apart from the overall glamour and gifts that everybody would love I am very pro boutique and against mainstream and do think if people would know more about these kinds of brands, they would love them as much as I do.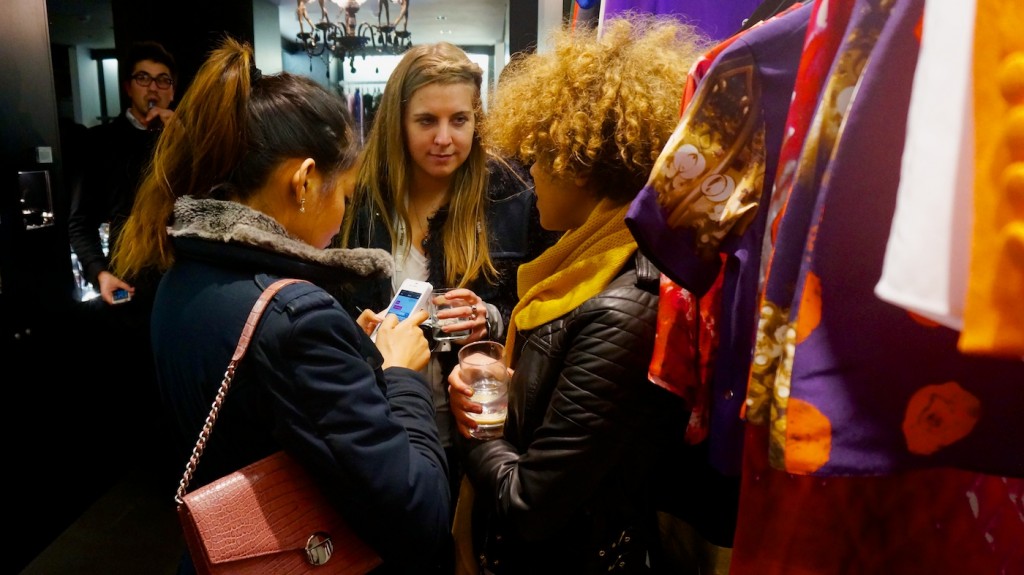 Kriss was obviously busy, running around and trying to say hi to everyone who had come the gathering. You could feel the glamour, with all the fashionistas, models and photographers in the Dover street boutique shop.  But the atmosphere was very friendly probably because she herself is energetic and radiant with a kind smile.
The loungerie models were as gorgeous as ever. With the masks and super-heels they seemed to be even further away from the normal humanity than I would have thought. You could almost feel a chilly breeze every time they passed by… and then you saw everyone trying hard to get a last secret glimpse of those endless spotless legs and the gorgeous lace loungerie.
 We all haf an amazing time celebrating the success of another amazing Estonian person, who has made it, with hard work and determination, to the hearts of the many women, who like to feel sexy and confident (much like those models), wearing gorgeous luxe lounge wear.