Thinking of a great way to spend a lazy Saturday morning in London? Try Marylebone!
It seems unbelievable that a place so central (literally right behind Oxford street buzzle) can feel so relaxed – almost village like.
The places to visit a plenty, for shopping as well as for cultural experiences and food.
There is a weekly Cabbages&Frocks Market every Saturday at the Marylebone Road side of the Marylebone High Street. It is located in a little square, slightly hidden away… There are only a few stalls, but the goods they sell are even better for that reason. You have vintage Chanel and Aspinal of London handbags, handmade macaroons and cashmere sweaters as well as colourful scarves, amazing handmade designer bags and jewelry (I was not allowed to take photos of everything unfortunately).
When making your way down the Marylebone high street you will have an amazing mixture of well known high street brands, cutest little bakeries and stylish designer stores next to one another: LK Bennet, Brora, Oliver Bonas, Matches, Paul Smith and many more.
There is plenty to see and and do on the main street itself, whereas the side streets also have some nice surprises: a formagerie (La Fromagerie – supposedly the best cheese shop in the whole England) as well as a local butcher and meat shop (The Ginger Pig)  next door to a flower outlet for example.
Some of the highlights included: The Providores and Tapa room for food (I have heard good things about their weekend brunch. We had a light lunch there, which was superb);  Daunt Books – one of the most beautiful book stores in London; The Button Queen – London's only shop dedicated to buttons; The Conran Shop – offering a unique and personal blend of furniture, lighting, home accessories and gifts from some of the most iconic designers.
It is the kind of place you would like to live when you are slightly older and want to enjoy the calamity in the big city 🙂
Tucked away just behind the Oxford street is another great find: The Wallace Collection. I had heard about it before, but as I have never been a huge museum fan I never actually went there before now, when there was nearly no good excuses for not going.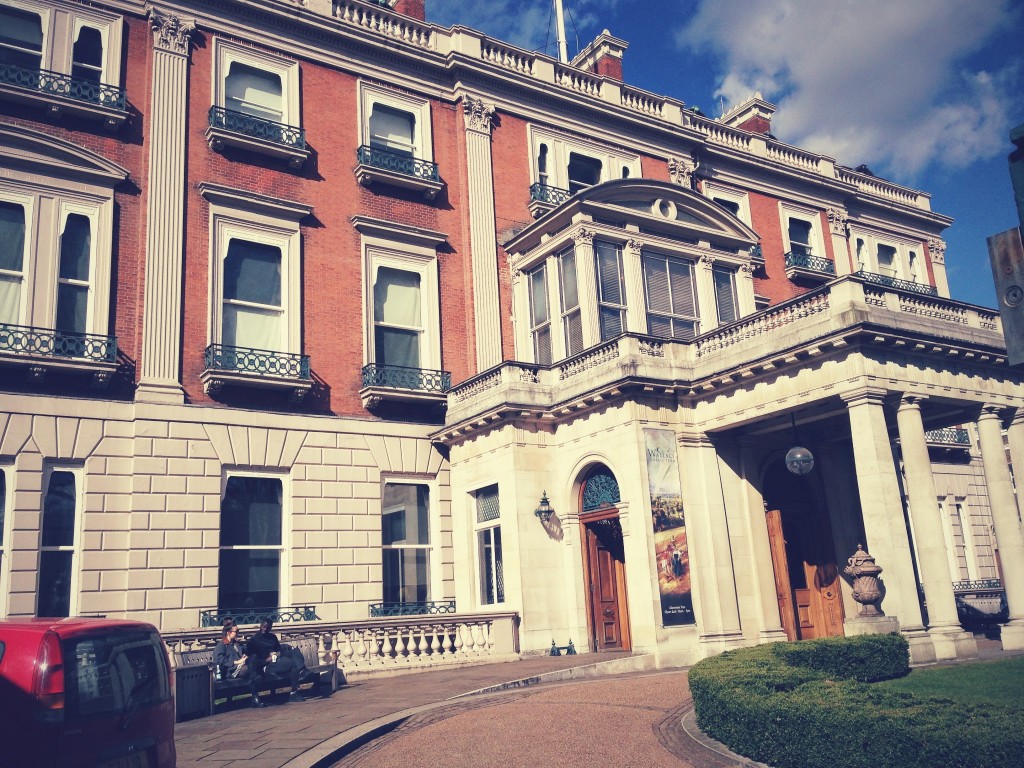 Wallace collection is an amazing English townhouse that is housing one of the most magnificent collections of 17th and 18th century art. Even if you are not the biggest art fan (as I am not), the surrounding and the house itself are big enough reason for visiting. It has lately been restored (I guess no need to mention that for huge sums of money) and looks just marvellous. I happened to be there on. Saturday afternoon at around 2.30pm which meant I got to take part of one of their free guided tours of the museum. Needless to say I was thrilled to learn about this great collection of art as well as the royal European gossip, that you will learn are tightly tied together in Rococo art 🙂
They also have a fantastic light and airy restaurant in this museum – great for an afternoon tea after a little tour of the house. (The reviews said the service was not great, but this should be the least thing bothering you when in such a notable and lovely place).
Have I missed any of your favourite places in Marylebone?