FreshEst in the International Fashion Showcase 2013, February
The second year in a row, just before the London Fashion Week  in February, took place the International Fashion Showcase. It is an event for young designers from all over the world to collaborate, learn, gain experience and make new relationships in the international arena. In collaboration with embassies of different countries young designers are invited to show their talent in the way that reflects their character and creativity as a nation.
The nice thing about the event is that it is open to everyone, who is interested in fashion, whereas London fashion week itself has become a very exclusive event meant for fashion journalists and professionals.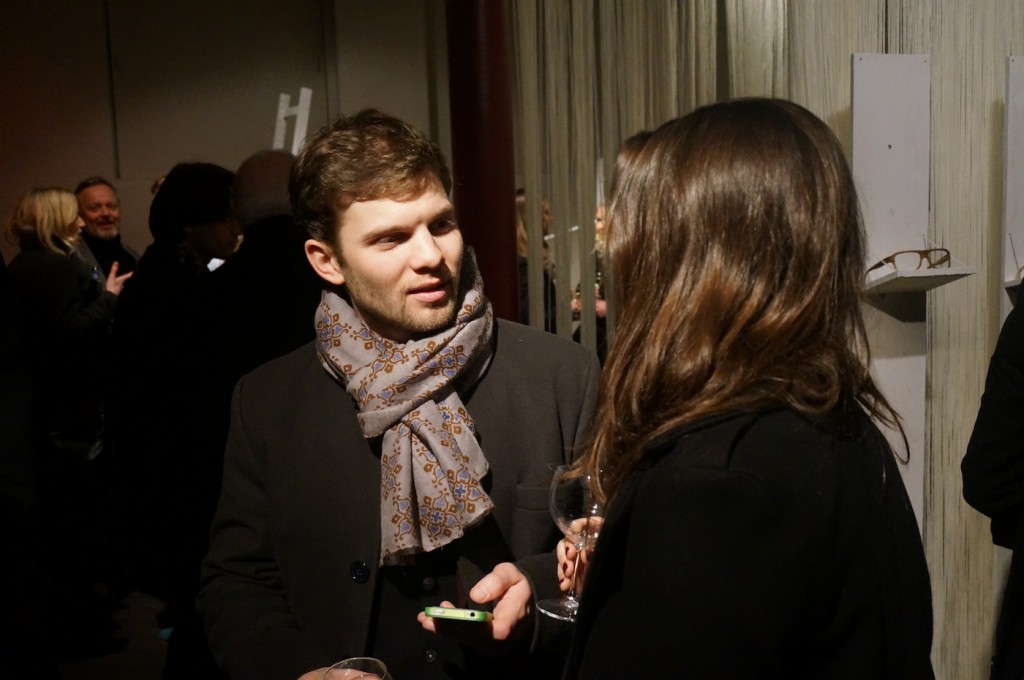 Estonia has been represented by our amazing local young designers for two consecutive years. This year Estonian "Ministry of Creative Affairs" was the overall winner of the International Fashion Showcase this year featuring Kristian Steinberg, Karl Annus, Helen Sirp, Kadri Kruus and Kristina Viirplu. Congratulations to everyone. We could not be more proud of you!!!
The Estonian Ministry of Creative Affairs, a fictitious establishment that showcased four "Creative Ambassadors" for the country  was open from the 14-19 February in the Horse Hospital in central London. I took a sneak peak of the exhibit in the opening night on the 14th of February. The gallery space was transformed into a mythical, immersive world inspired by unique aura of all things Nordic (conceived and designed by Helen Sirp).
So, a little bit more about our four award wining creative ambassadors:
Helen Sirp is studying in Central Saint Martins, MA Narrative Environments. FreshEst was designed to be an experience inspired by Estonias nature, our ancient handicraft techniques and materials as well as the mythical traditions of Estonians beliefs.
I felt quite at home in the showcase, the cellar has stone walls and the general darkness and coldness reminded very much of our long, cold and dark winters. The white threads flowing down from the ceiling together with white handcrafted wedding gowns made it all seem a bit mystical and reminded of the sparkling snow in the sunshine in a crisp winter day.
Kadri Kruus studied leather art in the Estonian Art Academy. She showcased her latest collection of leather handbags and clutches. Each piece made is unique, with their own imperfections as a proof that everything is handmade. There is long traditions, both in the skills and the materials used to make the luxury leather goods that are produced by Kadri.
"Contemporary design, functionality and quality materials are mixed with passion and the care of age old traditional craftsmanship. The style of these leather accessories can be controversial, just like a true female spirit."
Kristina Viirpalu had tailoring in her blood probably already before she was born. Both her mother and grandmother had their own studios already since 1950s. She creates modern clothes for women using traditional skills and natural materials. The beautiful bridal gowns hanging down from the ceiling in the showcase reminded the fairies in this dark cellar.
This collection is about extravagance and individuality. Using the finest wool, silk and cotton and the Haapsalu shawl, they are at the same time modern and traditional.
Her clients include our First Lady as well as other members of Parliament. Last year she also designed the dress for Mrs Evelin Ilves worn on the 94th Anniversary celebrations of the Estonain Independence Day.
Kristian Steinberg established his own label already in 2007. His signature style is edgy and futuristic yet wearable. He has studied at  at University College of Arts Craft and Design and the famous Stockholm Academy as well as Central St Martins and worked together with designers like Alexander McQueen.
His new collections is a clash of hi-tech and natural, sporty and smart-casual and is inspired by brutalist architecture and music.
Karl Annus has been handcrafting wooden spectacles since 2010 and until now were tailor-made for every clients unique facial features and preferences. This is his first ready-to-wear collection.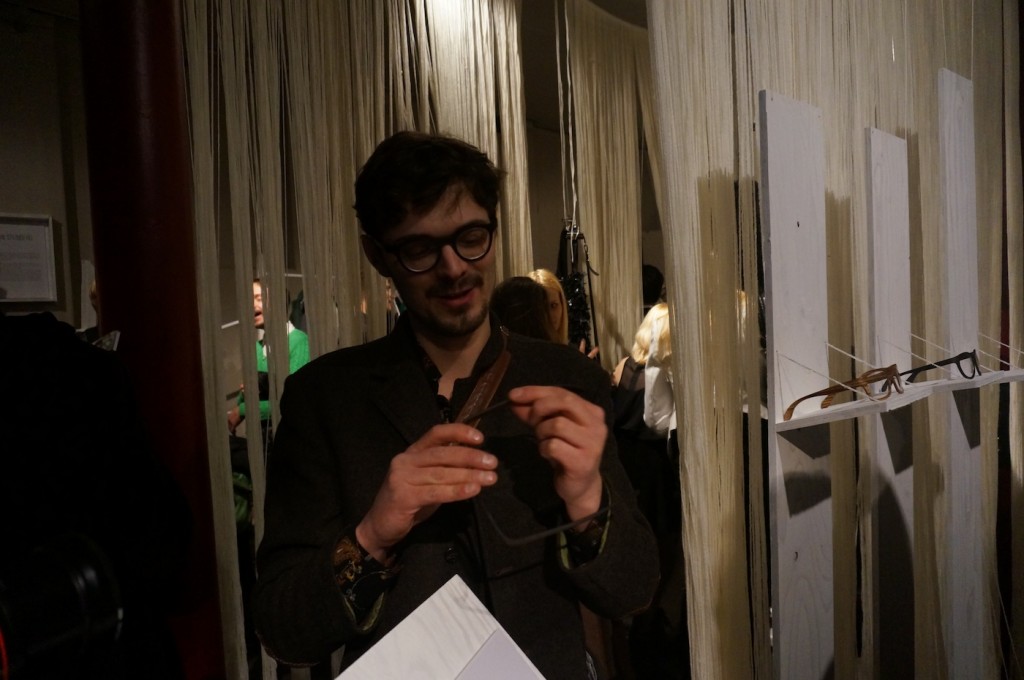 The spectacles are made from ebony, walnut, zebra no, maple, ash and oak using only natural oils.
This was probably one of the favorite part of the exhibition for most of the people as you could actually try them on and see how they fitted. Not only were they incredibly sleek and elegant but also comfortable. If I had something touching my face the whole day I would much prefer it was wood, not plastic.
Overall a great showcase with some amazing new Estonian designers, who hopefully made a lot of connections here in London in this brief time. I got an amazing goodie bag, with some interesting information and make-up and am already looking forward to the next years event.
The International Fashion Showcase is a great event, that I definitely recommend everybody who are interested in fashion to check out. A very inclusive, rather than exclusive experience to learn about different nations culture and find new amazing up and coming designers and actually get to know them.